Walk for Moms – Saturday, May 12th from 9:00am – 1:00pm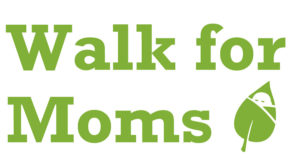 Moms = Superheroes. Honor the champion in your life by sponsoring a young Mom in our community and walking in our event. We are looking for walkers! If you are interested, please contact Marcy Mitchell at 970-264-5963 or register below. IT IS FREE TO REGISTER! It is a fun way to get some friends together and celebrate motherhood in our community! All proceeds benefit our prenatal care clinic and parenting education programs. Team will be from 1 – 6 walkers.
There are four easy steps to participate:
Click the button below and register as a walker.
 As part of the registration process, link your social media accounts so you can easily share your walker page on your Facebook, Instagram, etc…
Copy your walk page web address and Email it to friends/family encouraging them to sponsor you.
Show up on May 12th at 9:00am, check in and have fun walking!
All participants who raise at least $100 will get a free T-shirt and those that register at least $300 will get a T-shirt and water bottle!
READY TO WALK? Then, click the button below:
We are looking for Superhero Sponsors, Pit Stop Sponsors and Finish Line Booth Sponsors. You will receive great advertising benefits both online and during the event as well as know you are directly helping Moms in Pagosa Springs! To sign up, either pay online by hitting the button on the right or fill out and mail/drop off the registration form on the Sponsorship level below: