REGISTER FOR THE BANQUET NOW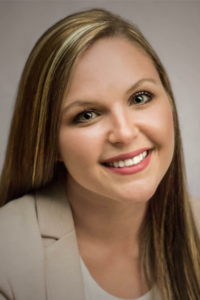 Mark your calendar on August 23rd for our annual banquet: A Picnic of Praise!
DATE: August 23, 2019
TIME: Doors open at 5:30pm. Dinner at 6:00pm. Dinner catered by Smoken Moe's.
LOCATION: Centerpoint Church, 2750 Cornerstone Drive, Pagosa Springs, CO  81147
Our guest speaker is Kailee Perrin. When she was 18, she was not only addicted to drugs and alcohol, but found out she was pregnant. Kailee's boyfriend was a drug dealer and decided to pay for an abortion so that they could both go with their lives.
Through an unlikely series of events, Kailee found herself in a pregnancy center. Thinking that they offered abortions, she walked in, and instead found the acceptance, hope, and love that she so desperately needed. She decided to keep the baby and go into rehab. After entering rehab, she began a relationship with Jesus. Not long after that, she found out that the father of her baby had turned his life around and wanted to be the father their child deserved.
Today they are married, and have had two more children.
Kailee's story is a powerful reminder that no one is too far removed from God, and that hope shines the brightest in the darkest places. Her story has inspired many, as she continues to be a voice for the unborn, and the mothers that carry them.
To help us cover the cost of food, we are asking for table sponsors! We only have 34 tables of eight available for purchase, so don't delay! You won't want to miss this event.
To find out more about Kailee, visit her Facebook page: https://www.facebook.com/kaileeperrinprolifespeaker
To reserve your table, click here: https://myegiving.com/App/Form/6d2fd495-8a4d-416c-a6f4-bf9ef6b0e8fd?fbclid=IwAR2eKs-1t98APSh2VehZq5fVXq1OAho9JiqO-P5Zze20SsH8MJYhVYt2dMw
Will you consider hosting a table at Picnic of Praise banquet so we may continue our life-affirming work? As a host, your business name or family name will be featured in our program as well as online. Your responsibilities as table host include:
Inviting friends/family to fill a table of 8.
Suggested donation of $160 to cover the meals for you and your guests.
Greeting your guests at the event and checking them in.
Passing out/collecting donation cards during the event.
Please email Kristi or Marcy by calling 970-264-5963 or Email: development@aspirepagsoa.org.  If you do not wish to be a table host, but would like to attend the event, please let me know and we will assign you to a table. No matter what, we would love to celebrate what God has done through our ministry with you on August 23rd!