Fly Me to the Moon Valentine's Mystery Box Party 2020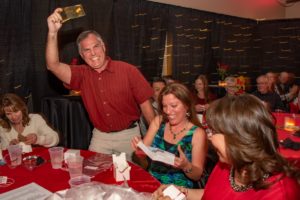 Thank you to everyone who came out to Fly Me to the Moon – Aspire's first Valentine's Night Mystery Box Party. It was a huge success! We also want to say a special thank you to our amazing volunteers and donors who made it all happen!
Congratulations to Chris Booth our Grand Prize Winner of a trip for 2!
We were blown away by the generosity of our local businesses who gave more than $12,000 in prizes to fill our boxes! These businesses include:
Aesthetics and Wellness of Durango
Alley House
Ashley Riggs
Avalanche Pizza * Arcade Bar
Boulder Cafe
Bronson Family McDonalds
Cafe Colorado
Chavolo's Taqueria
Choke Cherry Tree
Chow Down Pet Supplies
CJ Diner
CT's Automotive, Inc
Debbee Tucker
Delicious Deliveries
Dr. Katie McCalley – Chiropractor
Durango Joe's
Durango Wine Experience
Earthsense Herbals LLC
Funky Trunk
Goodmans
Gustoso Restaurante Italiano
Healing Waters
Higher Grounds
Home Again
Housley House of Clay
In 2 The Wild Photography
Juice Goddess
Kip's Grill and Cantina
Lantern Dancer
Lavender Booth
Life Streams Massage
Los Dos Charros
Lost Cajun
Made In Colorado
Mahogany Grill/Strater
Mane Ave Salon
Mee Hmong Cuisine
Memory Lane
Mountain Man Pizza
Mountain View Legacy Farm
Nancy's Pet Service
OK Nails
Ooh La La
Overlook
Pagosa Baking Company
Pagosa Barber Shop
Pagosa Brewing & Grill
Pagosa Glass
Pagosa Rafting Outfitters
Pagosa Springs Center of the Arts
Peak Deli
PLPOA
PLPOA Rec Center
Handcrafted Interiors
Riff Raff Brewing Company
Rocky Mountain Balloon Adventures
Root House Coffee Shop
Rosie's Pizzeria
San Juan Sports Massage
Ski and Bow Rack
Smith Vacation Rentals – Condo 3061
Smoken' Moes
Sonic
Spring Monogramming
Subway
Thai Pagosa
The Hub
The Lift
The Springs Resort
The Yellow Carrot
Waggin' Tails Pet Grooming
Pagosa Skin Therapy
Renee Smith
Schribner Family
Crossfit
Delila
Queen Bee Studio
Kristi Smith
Mary Sue Hogue
Welcome Home Interiors
Feather Your Nest
Marcy Mitchell